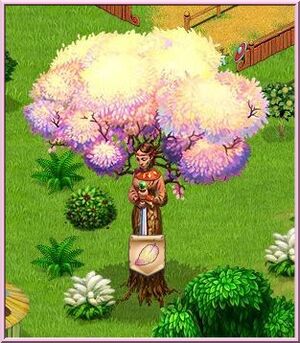 The Tree of Spirits is a static fixture located in
Expansion 5
.
You are first introduced to the Tree of Spirits in the Quest: Per Aspera ad Astra.
The Tree of Spirits can be harvested every 10minutes and can drop the Ghostly Leaf.


It can also drop Alice's Tear, an item used for crafting in the Amphitheatre.
Ad blocker interference detected!
Wikia is a free-to-use site that makes money from advertising. We have a modified experience for viewers using ad blockers

Wikia is not accessible if you've made further modifications. Remove the custom ad blocker rule(s) and the page will load as expected.